No matter what your business, sustainability is your business. It's not just an image issue – it's a business fundamental that must be part of every company culture and practiced daily in today's new business era.
Everyone wants a good sustainability scorecard, but is this enough? We at UPM think not. We believe in innovating together with our customers to stay ahead of the curve as bold Biofore innovators.
When it comes to sustainable paper, UPM can help you find a solution that's good for the environment and for your bottom line. For UPM, the two go hand in hand. Eco-design is part of our DNA. We work hard to develop sustainable paper products to meet changing demands.
Our products and services help you enhance your environmental performance
We offer our customers consultancy, training and information material and provide them partnership projects, presentations, visits and seminars. We also prepare life cycle calculations and environmental product declarations for our customers. For more information, please contact our environmental experts.
All our products carry the EU Ecolabel, which covers the product's entire lifecycle and guides consumers in making responsible choices. UPM has the most comprehensive offering of papers carrying the EU Ecolabel in the paper industry.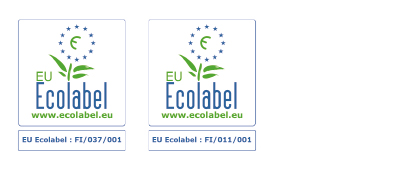 UPM listed as the industry leader in the global Dow Jones Sustainability Index
UPM has been listed as the forest and paper industry leader in the in the Dow Jones European and World Sustainability Indices (DJSI) for 2017-2018 for the fifth time. The annual Corporate Sustainability Assessment is conducted by an investment specialist RobecoSAM.