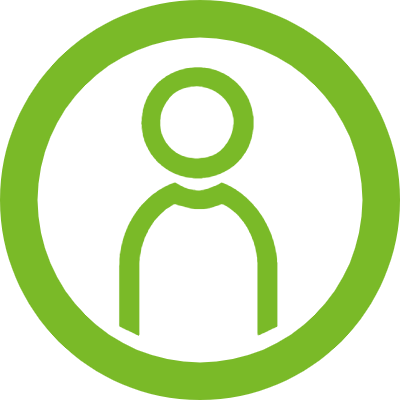 Mark Hammons
After studying English literature and piano as a track athlete at the University of Virginia, Mark Hammons came to Asia in 1995 to immerse himself in Mandarin studies. He became a literary translator and was offered a position as managing editor at a bilingual TIME publication in Taiwan. He started his first publishing company in Taiwan in 2005 before launching Tasting Kitchen (TK) media group in May 2012.
In food terms, Tasting Kitchen (TK) has gone from a tantalising appetiser to a decadent meal. Asia's leading epicurean lifestyle media group started life as a newspaper column before growing into a powerhouse print and digital publication that recently celebrated its 50th edition. It's a success story that shows the value of creating a magazine that blends compelling content with the sort of high production values that make it a collector's item.
"As more and more media consumption takes place online, the bar for what readers expect from a print magazine is continually being raised," says TK's founder and publisher Mark Hammons.
"More than mere information, they want inspiration, and when readers pick up a copy of TK, we want it to be an experience that's immersive, tactile, even sensual. Our goal was to create a magazine so compelling and visually stunning that readers would cherish and want to collect each issue."
Tasting Kitchen's rise to prominence is a reflection of what is happening in the Asian market where, according to Hammons, content verticals with loyal, passionate audiences are strong and growing every year.
"Google and Facebook can aggregate, but it's the media owner who creates and controls all of the core content assets that then flow across dozens of platforms, from print to digital to social and events," he says. "Publishers are content-creation specialists, and readers remember your brand because of how your content made them feel."
A moveable feast
Picking up a copy of TK is very much a feast for the eyes. Gorgeous design with striking images adorn every page while the content takes readers beyond the cuisine in the world's best restaurants to the work ethic of the chefs who prepare meals - an approach adopted in one of the earliest issues of the magazine themed Joy of Pastry.
"That issue helped build TK's reputation for captivating photo essays and thoughtful content," says Hammons. "It delved into the human side of the pastry kitchen, capturing the hard work, camaraderie, and laughter that bond a team of chefs who arrive in the kitchen every morning at six, sifting flour and kneading dough together as days turn into months and months into years. It was one of our first documentary features, a genre that would become an important element in our most successful issues."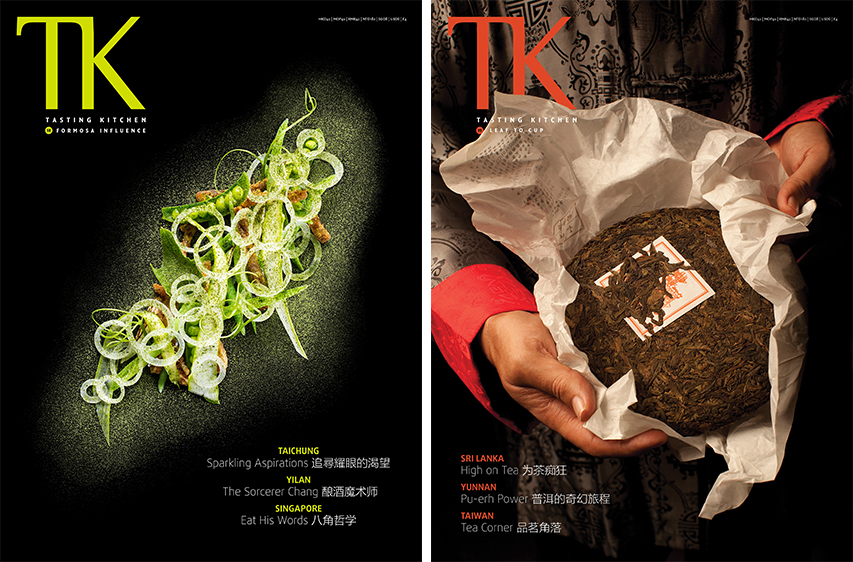 While TK's editorial coverage initially focused on the best of Hong Kong and Macau it gradually evolved to frequent culinary destination issues, telling the story of a region through its ingredients, cuisine, culture, wines, and spirits, its movers and shakers and chefs, and its art and design.
The magazine has gone in search of the world's best langoustines in the Faroe Islands; embarked on a cross-country search for Italy's most enticing pizza; joined the award-winning bartender Jay Khan to visit Tequila; and, in Taiwan, got up at 2am to join its largest wholesale produce auction.
"Over time there's been a growing interest in national culinary branding, with respect to the food products of countries as well as the recognition of those countries as premier culinary destinations," says Hammons.
"We don't try to cover all of the new openings or everything that is happening in the industry. Instead, we concentrate our resources on a much smaller number of stories that feel especially meaningful to us and that we think will resonate with our readers, and we try to share them in a way that is memorable and maybe even unforgettable."
Eye appeal is buy appeal
After setting the bar high in terms of content, TK next turned to its paper stock and printing presses.
"The quest to produce an ever-better magazine started with an emphasis on working with the best writers and photographers and designers and led to a search for the most subtle and sophisticated image editing, the finest Japanese art paper, and the most advanced printing presses," explains Hammons.
"Building a team with the right talent is by far the most important factor, and TK is fortunate in that we've had the same core editorial team since our launch issue 10 years ago. Over time a deep rapport develops among the creative team that results in smooth communication and quality work.
"As more and more media consumption takes place online, the bar for what readers expect from a print magazine is continually being raised"
"Independence is a distinctive hallmark of TK, and the publication is rare in the region in being completely independently owned and operated. This gives us the freedom to produce journalism the old-fashioned way, by sending our own writers and photographers to create, on the ground, almost every story from scratch."
Getting the website right
Hammons admits that, in the early days, there were some concerns that any website TK launched would not live up to the quality of its print publication. To ensure its digital channels matched the magazine, the brand looked for staff beyond the borders of Hong Kong.
"I've believed in putting together the best team without regard to geography, so several of our key roles are based overseas and we've actually never met in person even after working closely together for a decade," says Hammons.
"Our desire to create a crack digital team led us first to northern England and finally to Santa Monica California, to a web designer who had previously put together global sites for Lululemon and Harley Davidson. Many designers I've spoken with emphasise the need to make compromises in balancing image quality vs. loading times and functionality vs. aesthetics, but he understood our no-compromises approach and was able to come up with creative solutions to every challenge."
The fact that TK is based in the East means the magazine has a whole new set of digital platforms to master. "In mainland China our focus is on WeChat, Weibo, and, more recently, Little Red Book," says Hammons. "We're able to leverage some of our compelling global content across these platforms, but we also have dedicated editors and local content and digital marketing teams who specialise in each platform, which has helped them grow to the point where they attract a critical mass of readers and advertisers, especially for WeChat."
Tucking into side dishes
In addition to its digital strategy, TK has also branched out into events, renting a 2,100-square-foot open space on the shores of Ap Lei Chau in Hong Kong 2019 and collaborating with more than 15 international brands to create a performing arts and culinary space called Ocean Table.
Another important revenue driver has been custom publishing, with TK launching new custom publications for City of Dreams in Macau and Hither & Yon winery in Australia, and creating special edition magazine supplements for Wynn Macau, MGM Cotai and Grand Lisboa.
"Custom publishing leverages many of our core competencies – it's a natural extension of our business," Hammons points out. "Our role with many clients has evolved from that of media partner to creative agency, and after the written and visual content we create for them appears across TK platforms, we later license it to them for their own use."
Battling Covid-19
Like all media brands, TK has been severely impacted by Covid-19, with Hammons likening the pandemic to "climbing one of these mountains that you think you have nearly summitted, only to see the next peak receding into the clouds to face you anew."
In addition to being forced to go quarterly during the height of Covid, TK had to box clever when it came to its content and the way it operated.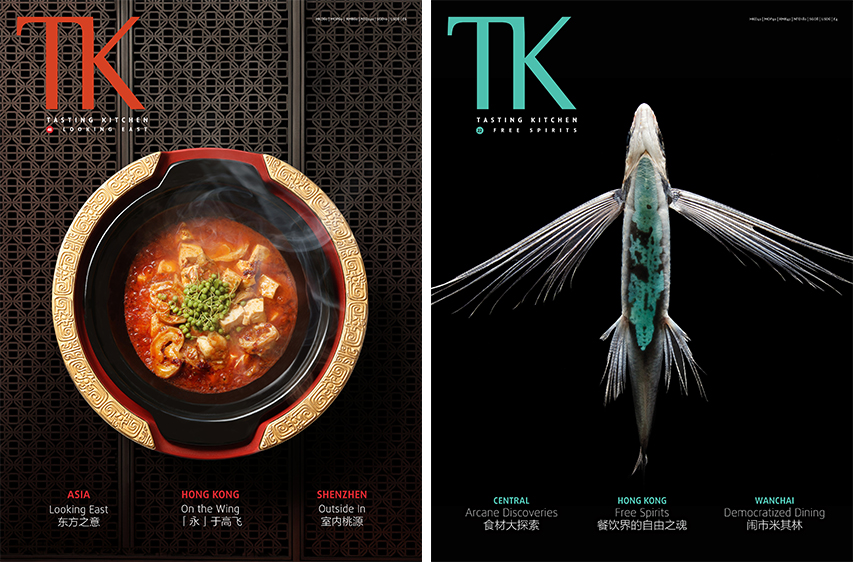 "The pandemic scattered some members of our core content team across the world, and so we've had to develop creative approaches to issue themes as well as nurture new editorial talent," says Hammons. "Sometimes that means appreciating what is nearby. For our most recent issue, we focused on the Chinese New Year culinary traditions, spending a day with a renowned home banquet chef and learning the history and story behind each dish and flavor.
"We have TK offices in Hong Kong, Shanghai, Macau, and Taipei, and so you could say our business is a four-cylinder car. Each region's has been hit hard by the pandemic at different times, but there is also usually one region that is doing relatively better.
"And so at any one time we've always had at least one or two cylinders partially firing - thankfully it's been enough to get us through, and has made us appreciate the value of diversification, not only geographically but also in terms of creating a variety of services and revenue streams."
While TK has survived and thrived, other media outlets in Asia have not been so lucky.
"Unfortunately there are fewer players than there were," adds Hammons. "For the media that remain and that are thriving, many have had to adapt and expand their business models beyond traditional advertising and are branching out into e-commerce, the selling of experiences, education and master classes, creative agency services, PR services, and events. Each company's constellation of strengths dictate which avenue of expansion will be most rewarding."
Writer: Pierre De Villiers
---
This article is part of the #MODERNPRINT series, a content collaboration with FIPP, showcasing the role of print in the modern media mix.