In an increasingly digital world, Tecnocasa Group is betting on paper for its communications.
"For us, printed magazines are an essential tool: they are our business card, as well as a fundamental part of our communication strategy," says Alessandro Caglieris, CEO of Tecnomedia, Tecnocasa Group's service company, who believes strongly in the power of printed magazines and the intricate interdependence of communication tools.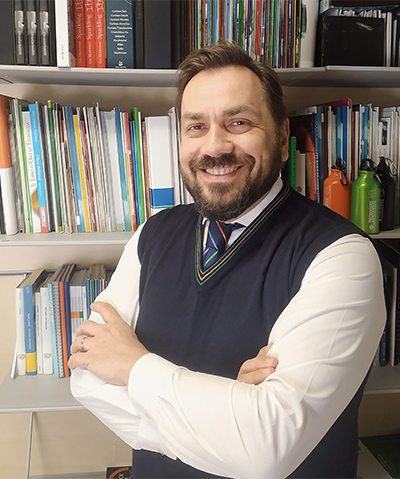 For the past 30 years, Tecnocasa has been the largest group of real estate agencies in Italy with 2,500 franchised agencies. It also has a significant presence in the rest of the world, with 700 agencies in Spain, more than a hundred in Mexico, 40 in Poland, 35 in Tunisia, around 30 in Hungary, as well as an agency in France and one in Thailand. These numbers make it the leading real estate group in Europe.
The central role of paper
For five years now, the Tecnocasa Group has produced more than 1,900 magazines a year for the Italian market alone, with a circulation of more than 120 million copies.
"In Italy, we produce three types of catalogues: an A4 magazine of residential ads with a regional focus, an A4 magazine dedicated to commercial and industrial properties throughout Italy, and an A5 magazine focused on the real estate proposals for a specific province," Caglieris says. "The magazines allow us to position our brand within families: even those who are not interested in selling or buying a house will remember us through the simple act of picking up the magazine from their mailbox."
Despite the real estate crisis of recent years, which has forced many competitors to cut costs by reducing paper products, Tecnocasa has gone against the tide. Between 2020 and 2021, Tecnocasa has in fact increased the number of copies distributed to its agencies: "According to the operating manual, our agencies should cover 85 percent of their contacts in the territory, but the agencies have asked us to print more copies in order to go up to 90 percent," says Caglieris.
An integrated strategy
Caglieris says that even in the digital age, a successful media strategy depends on interdependence and integration and that a communication strategy cannot favour one product over another.
"Today's clients use all the tools available – they approach the agency through social networks, consult the real estate proposals on the website and look for confirmation on paper. This is why it is essential to maintain the same content for all channels, obviously by differentiating the communication's style. With this strategy, the printed product proves to be a great promoter of the online. By positioning our brand through 10 million printed catalogues a month, we also position the agency's websites, indirectly optimizing some of the costs of web marketing. Our magazines are also available online in PDF format with active links," Caglieris says.
Cost optimisation
Tecnocasa catalogues are free of charge and are distributed by affiliated agencies to mailboxes preferably within three days of their publication. Catalogues are also available at agencies. One of the elements that allows Tecnocasa to optimise the costs of a free product is volume.
"If one of our affiliates wanted to create a paper catalogue, they would spend much more," notes Caglieris, "By working with large volumes we can reduce costs: this is why paper catalogues are no longer considered a luxury product. In addition, to keep costs down, we have carefully selected our partners and the technology. In 1994, we had a staff of 18 people who typeset magazines, with a circulation of only 30% of what it is today. Now, thanks to a computerised typesetting system, we have only three people who typeset about 160-170 magazines per month. We go to press every week. The printers we rely on are able to work at a very fast pace, avoiding machine downtime, which would otherwise increase costs."
Caglieris notes that the choice of UPM as a partner is part of Tecnocasa Group's strategic plan to maintain the quality and increase the efficiency of its publications, but the relationship is also built on shared values.
"For about 10 years we have only used UPM paper, which is purchased directly by the printers. We play an intermediary role between the two, on the one hand guaranteeing UPM the constant purchase by our printers, and on the other ensuring the printers a cost containment in the possible scenario of price increases," says Caglieris.
"Furthermore, environmental sustainability is important to us, and UPM is one of the few forestry companies that protects the environment. It cuts down one tree and replants four. We chose and will continue to choose UPM not only for its credibility, but also because it has the same values as us and is made up of serious and transparent people."
Writer Lucia Bellinello