Read how others in the industry are achieving maximum positive impact
What do publishers consider important in sustainability?
The global megatrends that are driving the need for sustainable development are population growth, urbanisation, climate change, digitalisation, and non-renewable resource depletion. The publishing industry is not immune to these. In fact, as a prime user of natural resources, responsible publishers today are increasingly asking what their role should be to meet sustainability challenges and with it achieve maximum positive impact.
To participate in this sustainability discussion, we have collected real-world examples and first-hand interviews of world-leading publishers such as Axel Springer, ELLE UK, Hearst UK, and the Economist Group. Their diverse actions to engage in sustainability are interesting and thought-provoking.
Submit the form to receive the Sustainability in Publishing - Industry case stories!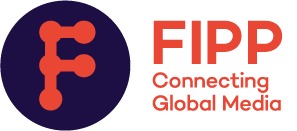 Done in collaboration with FIPP - Connecting Global Media.
UPM Communication Papers – our perspective on newsprint
UPM Kaukas – the path to a circular economy
Intensifying supply chain due diligence