How would you define luxury? Is it in the perfect stitches of a handcrafted bag, in the sinuous lines of a supercar? Or is it something more elusive and personal? Is real luxury defined by having the time and opportunity to indulge in experiences?
While Millennials and Gen-Z as well as global megatrends such as digitalisation are reshaping the luxury offering, those are not impacting the levels to which print is being used to convey the value and appeal of luxury. As luxury publishing specialist David Hicks – who has recently worked with e.g. Hearst UK and GQ – explains, there are a number of reasons for this: "Readers still want something aspirational – they want to see what to aim for. Magazines offer something physical, an experience, a 3D opportunity."
In this whitepaper, we will explore in detail the drivers behind print's continued success in the luxury market and the opportunities magazine medium provides for reaching the audiences.
Submit the form to receive your copy of "Luxury in Media: How prestigious brands prepare for 2020"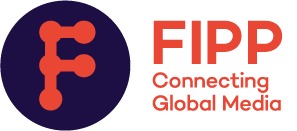 Done in collaboration with FIPP - Connecting Global Media.