Innovation has been at the heart of print's ability to navigate its way through two decades of disruption. What has become clear in recent years is that there has been a shift in approaches to innovation. Companies that are seeing the most success are those that have moved away from "chasing innovation for the sake of it", towards a more measured, strategic approach.
This white paper will showcase innovative approaches to print publishing that blur the lines between print and digital to offer a richer experience for the consumer. It will present industry leaders' - including Lucy Kueng, professor and expert on strategy, innovation and leadership at the Reuters Institute for the Study of Journalism at Oxford University; Robin Govik, Chief Digital Officer at MittMedia; and Liz Vaccariello, Editor-in-Chief of Parents magazine at Meredith insights into how some of the world's biggest media brands are harnessing innovation.
Submit the form to receive your copy of "Innovation in Publishing: How successful publishers embrace and harness innovation for success"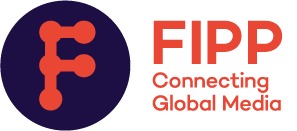 Done in collaboration with FIPP - Connecting Global Media.