Revenue models. The way we work. Sustainability. Print. The best way to tell a story. As many parts of the world begin to look around the corner beyond the pandemic, these topics will be key for media organisations. This is the basis of our white paper: Media's Future in a Post-Covid World, co-created with FIPP.
Written by John Wilpers, Senior Director at Innovation Media Consulting and long-time speaker and partner at FIPP events, the report ranges widely across five key areas impacted by Covid-19 yet critical for media businesses of all shapes and sizes:
The future of work
Revenue models
Sustainability
Storytelling
Print's prospects
With each one explored in a standalone chapter, the 70+ page report applies a post-lockdown lens to the many thorny issues and exciting opportunities media organisations are facing. While getting up close to success stories and offering practical tips and takeaways, the report also takes stock of big-picture trends in subscriptions, consumer behaviour and environmental issues.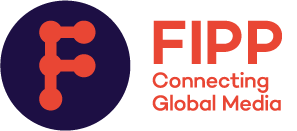 Done in collaboration with FIPP - Connecting Global Media.